About the Centre
The REDIAM Team is shared in between the Regional Ministry of Environment and its Environment and Water Agency, a well balanced and complementary mix of expertise from local to regional and European level, from technical know-how to regional and thematic assessments. REDIAM has also a long standing working experience with the EEA within the European Topic Centres on Terrestrial Environment, Land Use and Spatial Information and the running Spatial Information and Analysis leading the ETC's activities on ECRINS. Previously was participating in the management and dissemination of European datasets, the preparation of the European River Catchment Project and in other related hydrosystem activities.
Role in KINDRA
REDIAM team, based on their experience of the field, will be responsible for the programming of the inventory (EIGR – European Inventory of Groundwater Research).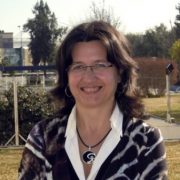 Mercedes García-Padilla, holds a degree on Hydro-Geology/Environmental Geology by the University of Granada. She is responsible for the data production and compilation section of the Environmental Information Network of Andalusia where she is the senior expert on water information systems leading the Andalusian Flood Alert System and the automatic information systems linked with the Andalusian river basins. She is member of the European Topic Centre on Spatial Information and Analysis leading the activities for the development of ECRINS. Mercedes is the responsible for the technical contacts of REDIAM with water authorities, and leads the EFAS Hydrological Data Collection Centre,through a contract with the EU JRC.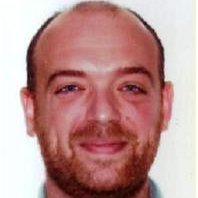 Clint García Alibrandi with a degree in Biological Sciences. Employee of the Environment and Water Agency of Andalusia (formerly Environment Agency of Andalusia, EGMASA) since 2005, his professional experience has been focused on providing technical assistance to the Regional Environmental Government of Andalusia (REGoA) in its participation in Regional and European projects,preparing and writing out reports concerning the works and results achieved by the projects, carry out presentations representing the REGoA as well as preparing and submitting project certifications.